Alastair Galpin
took to world record-breaking in 2004 after being inspired by a record-setting rally driver in Kenya. What began as a hobby soon escalated into an active publicity pursuit. Today, he promotes the work of social and environmental causes. For these purposes, the most fitting game plans are chosen; then world titles are attempted and frequently created.

Good cause of the month

Elephants For Africa, Botswana, is dedicated to elephant conservation through research and education.
Sustaining sponsor
If you would like regular exposure from Alastair's activities, become his Sustaining Sponsor:
A range of attempts annually
Your brand in multiple media
Distribute your own media releases
Receive product endorsements
More details about sponsorship opportunities
Special thanks
Behind every world record attempt is the expertise of professionals in their field.
Their success underpins Alastair's.
They are listed here
How To Be A Successful Record Breaker
Your Opinion?
There seem to be plenty of folk who really want to know this, because I keep getting asked. I could write a compact step-by-step booklet with plenty of visuals, that would include:
Secrets which took me to #2 worldwide during the previous decade
Brainstorming, finding the right team, and gathering media interest
Tips to get active support from people who wouldn't otherwise get involved
Fast clever ways to analyse the benefits associated with potential records
Optimal balances between fun and commitment, useful milestone indicators and more...
The booklet would be download-able for a small payment.
Would you be a potential customer? Email me!
Filmmakers' saying
You can have it cheap, fast or good. Pick two...
– It can be cheap and fast, but it won't be good.
– It can be cheap and good, but it won't be fast.
– It can be good and fast, but it won't be cheap.
School project? Recordise it!
Please note: neither Alastair Galpin nor WorldRecordChase.com will be responsible for any actions whatsoever undertaken by any person as a result of visiting this website. If you intend to attempt to emulate any of Alastair's world record attempts, always seek expert advice.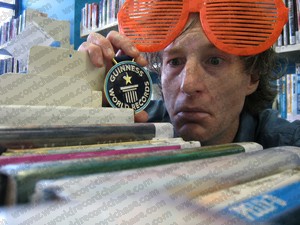 Rather than your next school project being boring or dull, why not world recordise it by turning it into an attempt to create or break a world record!
World records are a great way to inspire yourself to get working when you don't feel like it. Look,
I've world recordised all this
. My world record-breaking journey is so enjoyable, I even
speak about my adventures in schools
.
As the first step, mention to your teacher that class can be so interesting when it's about world records.
Next, ask if you're allowed to do your class project by following the guide below. Then, all you have to do is explore the fun!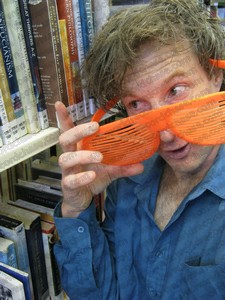 Whether you're a team, by yourself or working together as a class, get
world record inspiration
. That's right – don't just record it. World record it.
Who cares what your topic is. Chances are that someone, somewhere, will have got a world record for it.
Okay… maybe for something similar.
I'm going to explain what I mean.
Is your project topic perhaps about singers? World records which might have something to do with singers could be:
• famous singers
• the richest singer
• or the largest concert
If your project is about towers or dogs, world records that could be related include:
• the tallest towers
• historical buildings
• the fastest time to build a tower
• the tallest dog
• dog shows
• or the most dogs walked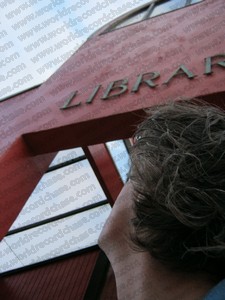 Can you see how so many things can be connected to chat about world records? In a world record way, somebody most probably has already learned the stuff you need to, so you have got it easy. Just do talent searches, the way talent scouts do.
Great to know. Now, using the right keywords, search on Google and elsewhere for what's been done on world records with the subject of your project. Think about, who, what, when, where, why and how. Then go looking. Start here on the
Guinness World Records™ website
and you'll see incredible achievements.
You like this? So, here's a question. How can you make your project as rewarding as the things you've just found? That could depend on if your assignment is to write something or to actually do something.
If you've got to research info and write about it, why not go adventuring? Start investigating, just as those world record breakers would have done.
Never forget, the more info you find out, the smarter you'll be when it's time to show the teacher what you've put together. So make notes!
If your project is the other kind – where you have to do something – then you should still find out as much as you can.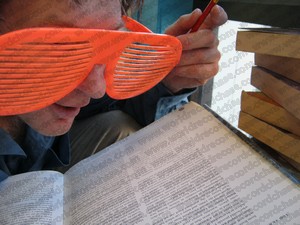 But at this point, your world record-inspired project will begin to go very differently, depending on if it is a "writing" project or a "doing" one.
First, let's say you need to write for this project. Take all the info you've spent time gathering – even the stuff that's not your favourite – and think about how to put it together nicely.
I'm sure you know there are clever ways of doing this so you become a world record student too. Ask your teacher how; they'll be very pleased.
Or you could do some more investigating on your own. Helpful places to peep at are:
•
Yahoo! Kids
for searching news
•
Discovery Education
for discovering education
•
Homework Spot
for homework help and more
Then, using your artistic talent, push your pen until your project's ready to hand in!
Secondly, if you have a "doing" kind of project, then it's time to start the action. But always be thoughtful and careful, so you get it finished safely.
Because you'll have taught yourself how your project could be similar to
a real world record project
, you'll probably be thinking like an inventor already. That's great, isn't it? Part of the wise inventing process is to think of all the things you need.
A nice, easy way to get started is to look through some awesome websites that are there just for people like you:
•
Kaboose
for earth, crafts and more
•
Science Buddies
for science projects
•
Crayola
for all things colouring
And don't forget to ask for help whenever you need to. Getting answers to your questions early on can mean a better project result. Maybe if I had asked more questions when I made
these world record attempts
, they would have succeeded!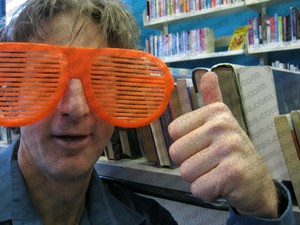 When you're ready, go for it. Make this project your best. I'll be wishing you all the luck in the world – I mean it.
And guess what? Take it from me – your biggest challenge now could be turning your excitement about this school project into
an actual world record attempt
later using your own world record talent.
Of course, for that, you will need to follow a few rules. Always follow rules! Since your project has become so cool, I bet it'll be fun for you to work out how record-breaking is really done.
So! Why are you still here? Go, go, go. Turn that school project of yours into a real winner by inspiring yourself with fantastic world records.
Remember, it's so easy:
• ask if your school project can be inspired by a world record
• explore and let your imagination lead the search
• jump up to write or do your project
• be proud of your achievement
• and if you're still full of energy, try to make it a new, real world record
Go. World recordise that school assignment!