Alastair Galpin
took to world record-breaking in 2004 after being inspired by a record-setting rally driver in Kenya. What began as a hobby soon escalated into an active publicity pursuit. Today, he promotes the work of social and environmental causes. For these purposes, the most fitting game plans are chosen; then world titles are attempted and frequently created.

Sustaining sponsor
If you would like regular exposure from Alastair's activities, become his Sustaining Sponsor:
A range of attempts annually
Your brand in multiple media
Distribute your own media releases
Receive product endorsements
More details about sponsorship opportunities
Special thanks
Behind every world record attempt is the expertise of professionals in their field.
Their success underpins Alastair's.
They are listed here
Furthest surface journey in a male chastity device: 4,894.6 km

This is the story behind my world record for the Furthest surface journey in a male chastity device.
This special story is that of my 100th world record attempt.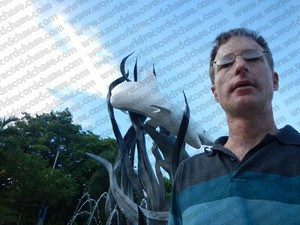 When I realized my next world record attempt would be my hundredth, well, did my mind start to spin! "What could I do, what could I do?" the silent words kept churning over in my mind. Then, with a little help from some friends, the idea sprang to mind: chastity.
My first reaction was one of uncertainty since I knew vaguely that chastity meant sexual displeasure, but what exactly, I had no idea of. But an evening dedicated to online research changed all that.

By early morning, having spent all my time since dusk hunched over a laptop screen, I had to make a choice – face the risks to muscle, or decide to undertake another event. I chose the former and vowed not to let anyone convince me to stop. The event planning began.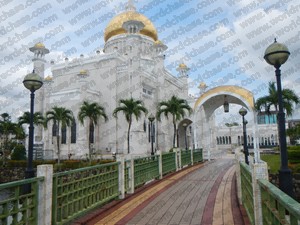 When I kept thinking of tasks and for each I did, 2 or 3 seemed to replace it. But I wasn't bothered by that trend; that's part of routine project management. Using CouchSurfing and other websites like it, I laid out a route plan. I found out what visa regulations would apply for the border crossings along my journey, checked inter-Indonesian shipping schedules, tried to estimate mileage I'd cover per day and more.
I got most of these "guesstimates" wrong, but still, an image of an adventure was beginning to take shape.
Towards the day I'd ear-marked to depart, my work load spiked and I only just managed to hold things together using unreliable, slow internet connections.

But I made it… And that's what matters in the end. The rest is history and can be read here on the project summary page, or here on the WorldRecordChase.com blog.
If I could pick just one problem I saw along this journey and fix it in an instant, I would opt to heal Borneo's environmental damage caused by uninformed locals and foreigners alike. And I know just the right folks to do that with me: these guys.